Hair Coloring
Balayage
Highlights
Sombre
Bronde
Ombre
Fashion Colors
Foil Color In-between
Solid Color
Mens Color
Hair Extensions - Price (Consult Only)
Hair extensions have become very popular because they add length and volume to flat or lifeless hair. Extensions also allow you to quickly add new colors and styling to your hair without having to harm your natural hair.
Original Halo
12" Original - $340
12" Balayage - $440
16" Original - $440
16" Balayage - $540
20" Original - $540
20" Balayage - $640
24" Original - $640
24" Balayage - $740
Layered Halo
14" Original - $470
14" Balayage - $570
18" Original - $570
18" Balayage - $670
22" Original - $670
22" Balayage - $770
Fall (Headtopper)
Original and Rooted - $900
Balayage - $1,000
Hybrid Fall
Original and Rooted - $520
Balayage - $620
Bang
Original and Rooted - $160
Essentials
Flat Iron - $100
Curling Iron - $100
Wetline -$80
Silk Spritz - $24
Hairspray - $26
Brush - $10
Clips - $8
Akanu
The Akanu Collection of ready-to-wear wigs - AND NEW TOPPERS - delivers fresh, natural-looking styles, unparalleled comfort, and ease of wear and care! Made with a Cyberhair® blend, Akanu Toppers are ultra-lightweight, comfortable, and designed to blend seamlessly into your client's hair. The stunning, natural-looking rooted colors are colorfast and will not fade. And, the style memory in Akanu assures that you will always look your best - without time-consuming styling effort!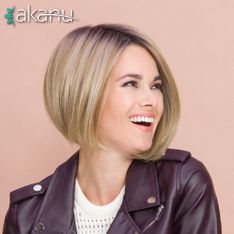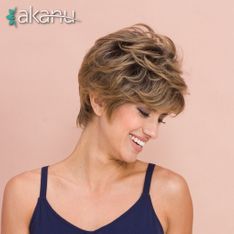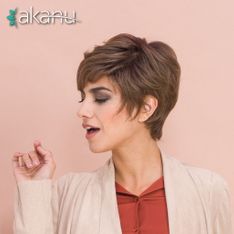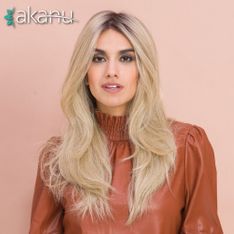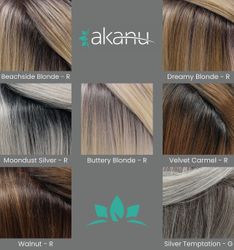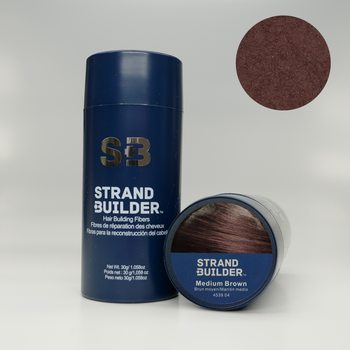 Strand Builder
Instantly build your confidence with fuller, thicker hair! Use Strand Builder daily for immediate results. Natural Keratin Hair Building Fibers. Ask us about it today!
Sugaring
This ageless hair-removal technique gets rid of undesired hair while leaving your skin smooth and irritation-free. The ancient Egyptians kept quite a few beauty secrets, and Studio South is proud to be the only salon in the area to bring this one to you!
Eyebrow and Eyelash Enhancements
Lash Tint
Lash Lift and Tint
Brow Lamination
Brow Lamination and Tint
Brow Tint
NovaLash Lash Extensions
London Volume Full Set - $240
London Volume Fill - $125
Classic Full Set - $175
Classic Fill - $90
Volume Full Set - $225
Volume Fill - $115
Hybrid Full Set - $200
Hybrid Fill - $98
Event Fill - $65
Removal - $35
Semi-Permanent Makeup
Eyebrow Microblading - $410
Eyebrow Microblading and Shaping- $510
8-11 Month Color Boost - $225
12-14 Month Color Boost - $255
15-17 Month Color Boost - $305
Shaping Add-on - $70
Massage
Massage the tension away. Where do you carry all the stress from your work week? In the shoulders? In your back? At Studio South, we believe you should walk out of our doors not only looking divine but feeling that way too! Take advantage of relaxing and rejuvenating full-body massage therapy at our spacious and clean salon and spa, and feel the tension melt away today.
Shiatsu
Shiatsu is a massage therapy that involves pressing specific points in the body to reduce tension and fatigue by improving blood and lymphatic circulation.
Lomi Lomi Massage
Lomi Lomi is a healing practiced by the native Hawaiians. There are many unique form of this art, traditionally held by each family or 'Ohana'. Some styles are hands-on while others may include herbs, prayer and ritual. The intention of the work is to support the recipient to release anything that is no longer serving them and fully embody that which is authentic and in alignment with their soul. Each massage is tailored towards the needs of the client.
$100 - 60 minutes
$150 - 90 minutes
Relaxation/Deep Tissue Massage
Helps reduce muscle tension and increase circulation. Also softens muscle tissue.
Relaxation $90
Deep Tissue $105
Cupping Massage
Cupping is a safe traditional treatment that helps resolve chronic muscle tightness/pain faster than a regular massage.
$90
Himalayan Salt Stone Massage
Uses warm stones to soothe muscle and tension. It helps improve sleep and balance the central nervous system.
$90
Lymphatic Massage
Stimulates the immune system by rerouting stagnant fluid. It also stimulates the parasympathetic nervous system. As well as improves your sleep.
$90
Body
Underarms
Bikini
Brazillian
Full Legs
Lower/Upper Legs
Arms
Lower/Upper Arms
Back
Chest
Face
Chin
Upper Lip
Upper Lip + Chin
Lower Face
Sideburns
Neck
Laser Resurfacing
Moxi Face
Moxi Neck
Moxi Chest
Moxi + BBL
BBL Face
BBL Neck
BBL Chest
Facial Filler
Lips
Lip Maintenance
Cheeks
Chin
Jawline
Sculptra
Consults