Full Hair Coloring
Also commonly called "single-process hair color," all-over color is a one-step process that involves coating the hair with a single shade. There are three levels within all-over/single-process hair color: semi-permanent, demi-permanent, and permanent. As their names suggest, they vary in strength and how long they last. Permanent color, obviously, lasts the longest. It's also typically the only all-over color that employs ammonia (or ammonia derivatives), meaning that it's a little tougher on your strands. Still, it can lighten or darken your hair up to 4 levels in either direction. Demi-permanent hair color is far gentler on your tresses, but in exchange, it doesn't last quite as long. It generally only lasts 24-26 shampoos. Of course, you can probably guess by now that semi-permanent hair color is the gentlest—and the fastest to fade. If you're not quite ready to commit to a color, you can always try out a semi-permanent shade before you take the plunge.
Fashion Colors
Depending on how dark your hair is, this may take multiple lighting sessions in order to get your hair to where it can support the color of your dreams. So, now that we know the process of how to get a fashion color hair, we can discuss maintenance. Fashion hair color is a direct dye. This means the color sits on the surface of your hair. It is not a permanent hair color and does not permanently change the color of your hair. That being said, it fades at a much faster rate than the permanent and demi-permanent dyes that you might be more familiar with.
Highlights
Highlights is a hair color technique that never seems to go out of fashion. The hair color technique adds depth to your hair, adding a multi-dimensional effect. If you have never dyed your hair but want to, starting with highlights is a good first step. Most salon services offer highlights. Your hair colorist will apply the hair dye to the bottom part of your hair and then work from one side of your head to the other side of your head, spacing out the highlights. Your natural hair color and light highlights will be side by side, looking splendid.
Bronde
Bronde hair color is a combination of blonde and brown. It is not blonde or brown, just a near-perfect combination of both. If you want to refresh your hair color, you can opt for the bronde hair color. The hair colorists will apply these hair colors in layers. They will choose a section of your hair based on your choice and then apply it near the root of your hair, beginning with the bottom layer.
Ombre
Ombre, a shadowing hair coloring technique, blends two hair colors. Your hair from the root will be darker and become lighter as it goes down. Even though this sounds a lot like the dip dye hair technique, the purpose of the ombre hair technique is to ensure there are no harsh lines between the two hair colors, resulting in a sophisticated and elegant look.
Sombre
Sombre is a soft ombre hair color technique that the hair colorist from an esthetician school can tell you more about. You will need to choose a hair color that is one shade lighter than the base of your hair color, and then the hair colorist will apply it to your hair, applying it from the mid-lengths to the tips of the hair. It provides you with a gradual fade effect.
Balayage
Balayage has become one of the most popular hair color techniques of all time. A host of celebrities prefer this hair color technique over others. When you search for a "beauty school near me," there are high chances that most of them offer this hair color technique. It is a freehand hair color technique that gives you a natural finish, and it is up to you on how light or dark you want the finish to be.
Hair Extensions
Hair extensions have become very popular because they add length and volume to flat or lifeless hair. Extensions also allow you to quickly add new colors and styling to your hair without having to harm your natural hair. We make hair extensions look natural, and it is hard for others to tell they aren't real. Our salon offers a variety of colors and length options for you to customize your look.
Dream Catchers
We offer dream catchers hair extensions, which are a clean and easy process so you can look and feel natural without the damaging effect of glues, high heat and messy wax. Just because you have a busy life doesn't mean you can't look glamorous and accessorized with some beautiful hair extensions.
Line One
Line One Hair was created for salon professionals by salon professionals. With an intimate understanding of everything salon owners and pro stylists need to succeed, we sought to create just that – superior hair extensions, top-quality tools, and accessible educational opportunities.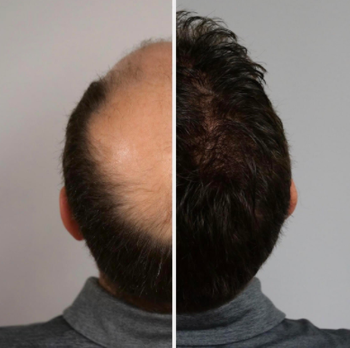 Permanent Hair Replacement
Permanent hair replacement is an excellent option for anyone who has lost hair due to any reason, such as medical treatments, genetics, trauma or illness. It can help people to get back their confidence by restoring natural-looking hair without the need for painful or costly treatments.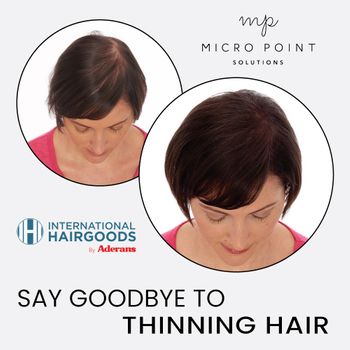 Micro Point
Micro Point is a painless, non-surgical procedure for both women and men designed to boost hair volume up to 400% without glue or solvents.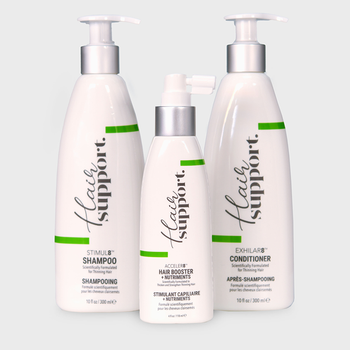 Hair Support
Developed to go beyond simply treating thinning hair, the Hair Support Density System focuses on hair as well as biological aging of the skin, delivering uncompromising quality to consumers and professionals.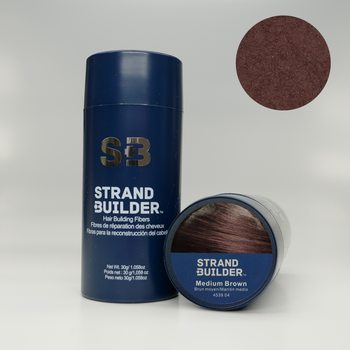 Strand Builder
Instantly build your confidence with fuller, thicker hair! Use Strand Builder daily for immediate results. Natural Keratin Hair Building Fibers. Ask us about it today!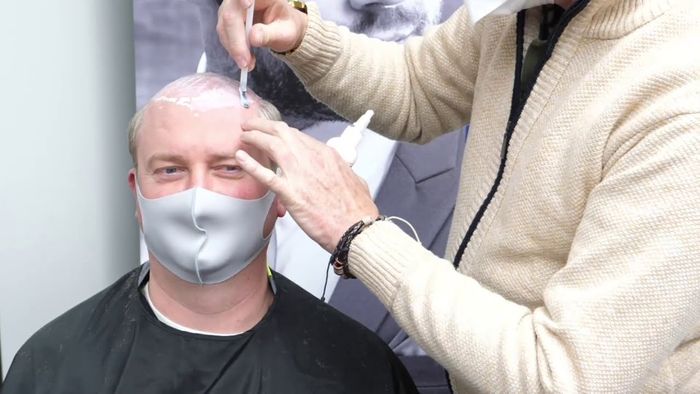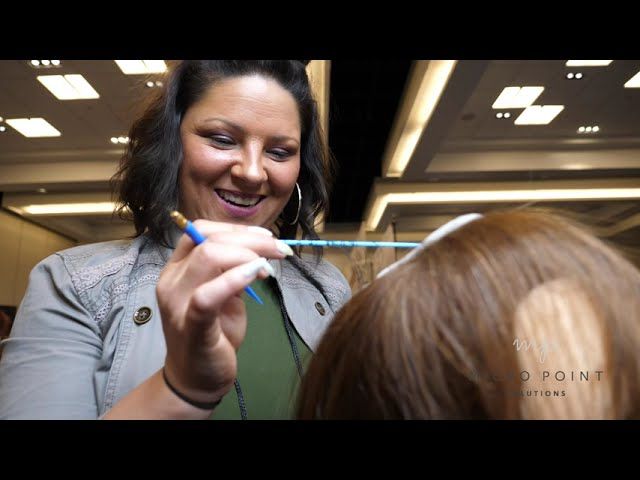 Akanu
The Akanu Collection of ready-to-wear wigs - AND NEW TOPPERS - delivers fresh, natural-looking styles, unparalleled comfort, and ease of wear and care! Made with a Cyberhair® blend, Akanu Toppers are ultra-lightweight, comfortable, and designed to blend seamlessly into your client's hair. The stunning, natural-looking rooted colors are colorfast and will not fade. And, the style memory in Akanu assures that you will always look your best - without time-consuming styling effort!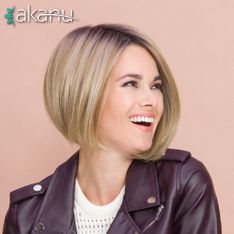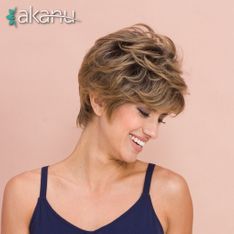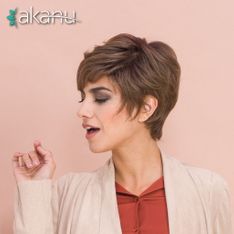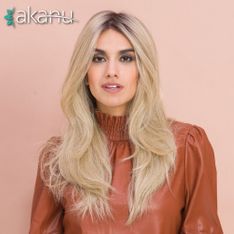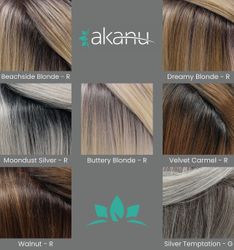 Sugaring
It sounds sweet, and we promise the results of our Alexandria Body Sugaring treatments are even sweeter. This ageless hair-removal technique gets rid of undesired hair while leaving your skin smooth and irritation-free. Sugaring removes body hair by quickly pulling the hair from the root. The name for this method comes from the paste itself, which consists of lemon, water, and sugar. The ingredients are all heated together until it reaches a candy-like consistency. Once it cools, it's applied directly to the skin. The ancient Egyptians kept quite a few beauty secrets, and Studio South is proud to be the only salon in the area to bring this one to you!
Full Body Sugaring
Sugaring every part of the body
Full Facial Sugaring
Sugaring every part of the face
Full Facial Waxing
The full face waxing service removes hair from your eyebrows, lip, cheeks, sideburns, chin, and nose. The entire hair follicle is removed when being waxed out and results in a much smoother feel than shaving.
Body Waxing
A beauty treatment in which hair is removed from someone's body by covering it in a thin layer of warm wax that is gently pulled off.
Eyebrow Tinting
Well covering tone suitable for clients who prefer an especially natural look. With RefectoCil, you will always achieve a beautiful, long-lasting and intensive tinting result on your eyebrows. The tint adds gloss and shine to dull hairs and freshens already greying brows. Tinted eyebrows appear better defined and more color intensive. The tint is absolutely smudge- and waterproof and lasts up to 6 weeks.
Massage
Massage the tension away. Where do you carry all the stress from your work week? In the shoulders? In your back? At Studio South, we believe you should walk out of our doors not only looking divine but feeling that way too! Take advantage of relaxing and rejuvenating full-body massage therapy at our spacious and clean salon and spa, and feel the tension melt away today.
Lomi Lomi Massage
Lomi Lomi is a healing practiced by the native Hawaiians. There are many unique form of this art, traditionally held by each family or 'Ohana'. Some styles are hands-on while others may include herbs, prayer and ritual. Each massage is tailored towards the needs of the client.
$100 - 60 minutes
$150 - 90 minutes
Relaxation/Deep Tissue Massage
Helps reduce muscle tension and increase circulation. Also softens muscle tissue.
Relaxation $90
Deep Tissue $105
Cupping Massage
Cupping is a safe traditional treatment that helps resolve chronic muscle tightness/pain faster than a regular massage.
$90
Himalayan Salt Stone Massage
Uses warm stones to soothe muscle and tension. It helps improve sleep and balance the central nervous system.
$90
Lymphatic Massage
Stimulates the immune system by rerouting stagnant fluid. It also stimulates the parasympathetic nervous system. As well as improves your sleep.
$90